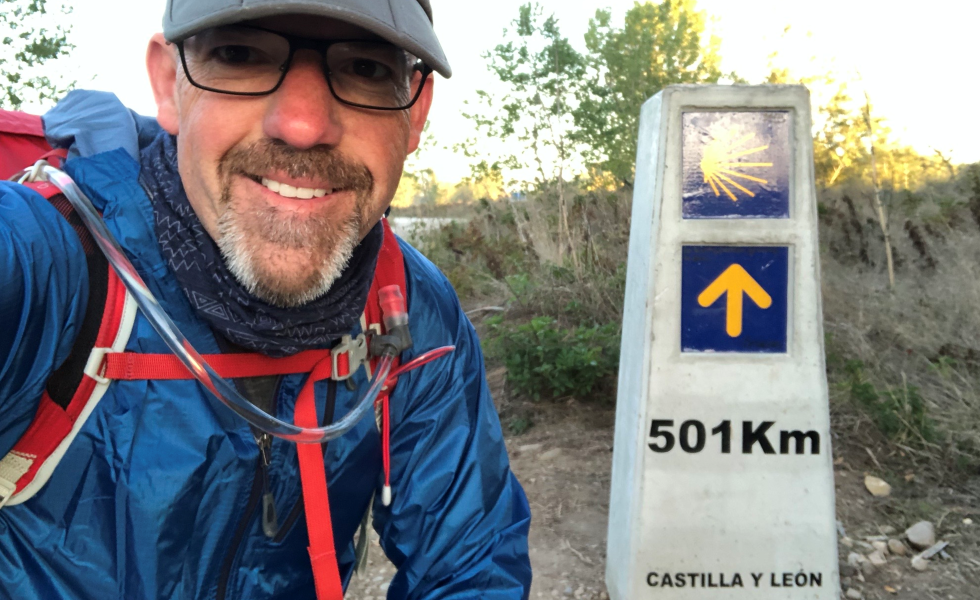 Who hasn't lost a relative, friend or loved one to illness? Sadly, very few families are spared, especially when it comes to cancer, which, despite advances in research, still kills so many people of all ages. Faced with such grief, the feeling of helplessness can overwhelm us.
But when his friend Milène, who was suffering from breast cancer, died, Marc Prénovost chose to transform his grief into a quest for meaning and hope of cure for the patients of tomorrow, by embarking on a pilgrimage on foot to Compostela, with the dual aim of raising funds for research at the IRCM and paying tribute to the deceased. Milène herself had been dreaming of doing Compostelle. A dream that cancer denied her.
''My friend Milène was very involved with the Pink Ribbon Foundation and the IRCM, so I'm trying to pay tribute to her in a small way and continue what she did so well.''
Currently in full preparation for the long 900-kilometre journey he'll be embarking on solo this autumn, Marc is training by means of walks of varying lengths and mountain hikes 4-5 times a week.
''I should be ready for my departure from Montreal on September 2. I'll fly to Bordeaux and from there take the train to Biarritz, which will be my starting point. My first day of walking will be September 4.''
Marc reckons it will take him 31 days to cover the distance and reach the mythical pilgrimage site. In the meantime, he marvels at the generosity of donors, as his fund-raising campaign is already showing notable results.
''The campaign has exceeded my expectations. My goal was to raise $4,500, and I'm now up to $6,300, and counting. I currently have 79 donors and we're crossing our fingers for even more.''

The money raised by the IRCM Foundation supports research that leads to cures.


Bon voyage, Marc!
NB: Marc Prénovost will be updating us regularly. We'll keep you posted.